SEO stands for "search engine optimization." It is a process of improving your site ranking to increase its visibility for relevant searches. The better visibility your pages have in search results, the more likely you are to get attention and attract prospective and existing customers to your business website. Most of the time, people find company details online in a few different ways:
Your company name display on the first page in search engine results; or
Your company name has been mention or recommended by another person or website they have visited; of
They already know about your company and search for your company name in search engine.
In order for your website's presence in search results on search engines like Google or Bing, you need to understand how SEO works, you can use different tactics to increase your visibility or how high your site rank in search results.
How does SEO work?
Search engines such as Google and Bing use three primary functions:
Crawl: Search engines such as Google and Bing use bots to crawl new and update pages on the web. When bot visits a page it finds links on the page and adds them to it is list of pages to crawl. The bots going from site to site, collecting information about those pages, determine which sites to crawls and how often and how many page to fetch from each site and putting them in an index.
Index: The algorithms analyses pages in the index, computer programs render the content of the page and take into account hundreds of ranking factors or signals, to determine the order pages should appear in the search results for any given query. Search engines process and store information they find in an index, a huge database of all the content discovered and keep trach of it all in the search index.
Ranking: Search ranking factors can be considered proxies for aspects of the user experience. Our Periodic Table of SEO Factors organizes the factors into six main categories and weights each based on its overall importance to SEO. For example, content quality and keyword research are key factors of content optimization, and crawlability and mobile-friendliness are important site architecture factors.
The search algorithms are designed to looking for relevant and useful information pages and provide users with an efficient search experience. Optimizing your site and content with these factors in mind can help your pages rank higher in the search results. The ranking systems are designed to sort through hundreds of billions of webpages in the search index to find the most relevant, useful results in a fraction of a second, and display them in a way that helps you find what you are looking for. Unlike paid search ads, you cannot pay search engines to get higher organic search rankings.
Why is SEO important for marketing?
SEO is a fundamental part of digital marketing process because online users contributing trillions of searches every year, with the commercial intention to find information about products and services. When someone searches for information that relates to the products and services you offer, you want to show up in the search result and ultimately, you want to show up prominently. Research shows that 60 percent of traffic from Google searches go to websites that appear in the first three search results.
If you don't optimize your website for search engines purpose, you risk of losing potential customers to your competitors because their websites appear higher in search engine results than yours.
Think of how many times you turn to Google each day to find out information that you looking for such as which computer store selling a 24" monitor or where you can get an Acer i7 laptop at a good price!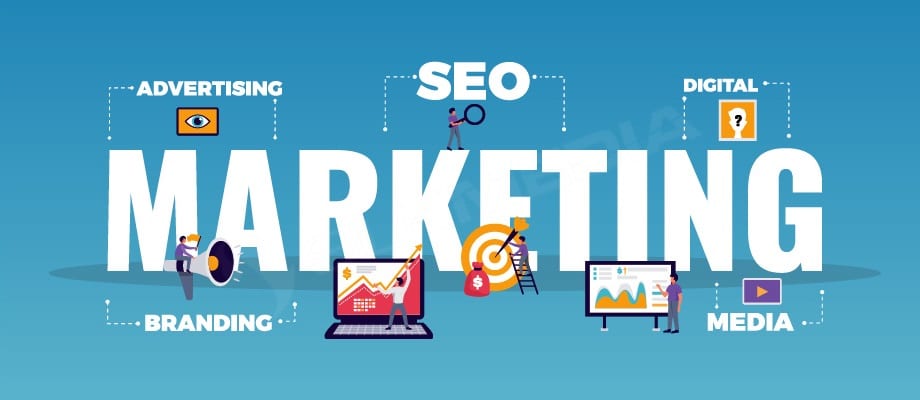 See "Why content on your website is so important!"
Content editing by Silk Media Web Services