Formerly G Suites adds new features and rebranding the name to Google Workspace in October 2020. Google Workspace is a solution that you need to get anything done within your business. Whether you work from home or in the offices Google Workspace is the best way to create, communicate, and collaborate, all productivity apps now in one place.
Google Workspace, come with additional business-grade services, double the amount of cloud storage across Gmail and Drive, 24/7 phone and email support, 99.9% guaranteed uptime on business email. Google Workspace come with robust integrations, you now can connect with co-workers by voice or video call via Google Meet or Google Chat, send an invite in Calendar, and add an action to your task list, and stay on top of project work with shared files and tasks, you can do all that and more without leaving business Gmail.
In addition, you can connect your favourite third-party applications in the side panel using Google Workspace Add-ons.
What is included with Google Workspace?
Every Google Workspace plan includes a custom email for your business and a set of collaboration tools like Gmail, Drive, Calendar, Chat, Docs, Sheets, Slides, Keep, Sites, Forms and Current, an Admin panel for managing users and other services.

How much Google Workspace cost?
Google Workspace has three editions for companies with up to 300 users. Google Workspace plans start from
$8.40 AUD per user per month for Business Starter
$16.80 per user per month for Business Standard
$25.20 per user per month for Business Plus
For more details Visit Google Workspace Plan and Pricing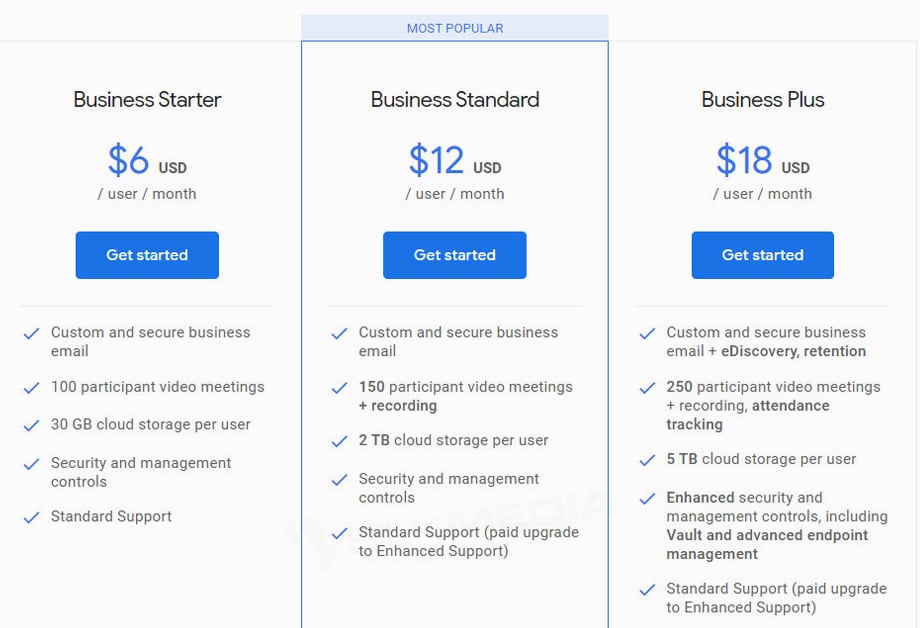 How do I create Google Workspace account?
You can create a Google Workspace account via online. When you create an account, you will automatically start with a free 14-day trial and you will need to get your billing details to get your account set up. However, you will only be charged after the free trial is over and you are absolutely can cancel your account at any time.
Need help to setup your Google Workspace Gmail? Contact Us Now
Content edited by Silk Media Web Services