According to Internet usage in Australia, statistics, and facts 2020 reported there are over 21 million internet users in Australia and 93% of these users use the internet every day. Everything today is about being accessible online, therefore having an online presence for your businesses is the most important assets. Potential customers who are looking for services like your business can reach your website at any time. No matter how small your business, having a website will increase your business exposure and it is the best way to boost your business to attracting a new customer.
A well-designed website can contribute a significant part of your overall business success!
Silk Media specialise in graphic and website designs locate in Melbourne Australia. Our focus on absolute best practice and total customer satisfaction. We deliver project that meet your expectations and support your objectives through the combination of technical, creative designs and understanding your business needs. With more than 50% of all website traffic coming from mobile devices and your customers expects a fast, reliable, and easy to navigate website across devices, whenever they want it. Our UX creative team can help you design, develop, and maintain a professional website for your business to meet the demands today in the digital world.
We have different website design packages tailored to suit your business needs. The cost to design a busines website varies based on number of factors and depends on your business requirements. The cost would be ranging from low budget $899 to $2,999 AUD for a small business website. There is no one size fit all, as it is depending on your business requirements. With a small investment amount from $899 small business owners in Australia should not take an offshore website design options, as an offshore web designer will not understands Australia like Australians do.
We will upload all your website contents and we have 100% Satisfaction Guarantee with on-going support in Australia. We work with you to grow your business!
Show the world what your small business can offer online.
Your website is your business showroom on the internet. Your website not only helps you to promote and sell your products and services, but it also allows you to distinguish yourself from your competitors.
Silk Media Web Services like to serve the industry with an innovative UI/UX designs that boost your business to attracting a new customer. We like to provide to very client with our offer a premium website design package for only $899. Websites features includes:
You will have your own domain name such as www.yourcompanyname.com.au
8 Web pages available on your website (option to add more)
We will design high quality and creative Slide show banners.
Interactive inquiry form on contact page
Your website will be hosted in Australia, this will achieve faster speed.
We upload all your website contents. This will save a lot of your time.
Connect your website to Social Facebook, Twitter, Google My Business
Setup Google search console for SEO purpose
Favicon customization for branding purpose
SSL Certificate to keeps your website secure.
Responsive design optimized for all devices.
Fast technical support, we take care of all the technical issue.
100% Creative Design Guarantee

100% Satisfaction Guarantee
With so many credibility coming through by having an online presence, it has never been a better time to have your own business website with a small amount of an investment.
Who is the $899 price website design for?
This package is suitable for individual business such as Painters, Plumbers, Carpenters, Cleaners, Landscapers, Electricians, and Bricklayer, Hairdressers wants to have an online presence and focus on how to provide value to your customer virtually, and to build trust with your customers. Click Here to read "There are five reasons we think "Every Small Business Needs a Website".
Build for growth and success!
We will work with you from initial stage to deliver result and your new website needs to work as hard as you do to convert potential leads into customer. Our dedicate team help you to build high quality websites to maximise the user experience and ensure that the user don not leave your website without converting leads into sales. Everything you need to get your business online today!
Final Thought
The Australian Government launched a national campaign "GO LOCAL FIRST" to support small business in Australia. The campaign highlights the vital role of small businesses in Australia's economic recovery from COVID-19, calling on all Australian to 'Go Local First' when purchasing products and services. In this uncertainty time, it makes sense to choose a local over an offshore provider. Choosing a local services provider, especially a small business to support does make a different to the Australian community and economy during the recovery process.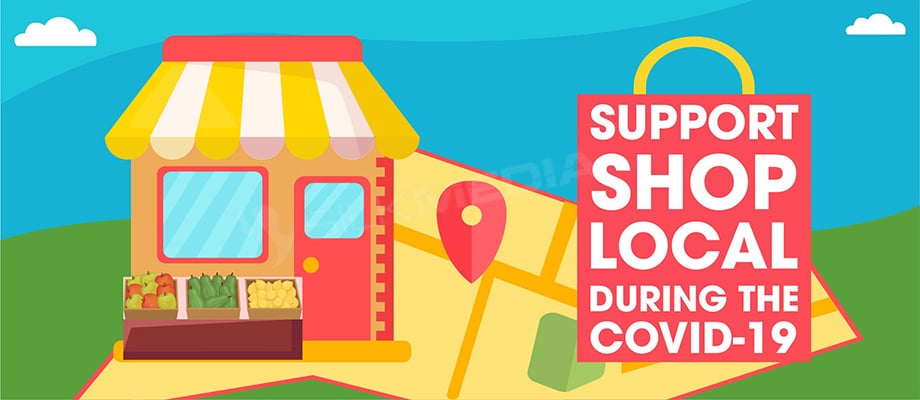 Listen to "Go Local First Song" Australia
Get in touch with us if you have any questions in regarding which website package is suitable for your business.
All content Copyright © 2021 Silk Media Web Service unless otherwise stated.
DON'T FORGET TO SHARE THIS POST TO