If you are a business owner, you will certainly be aware of the importance of customer relationship management to your business success. The CRM software is a program designed to collect all aspects of your customer information and centralise in one place. A great solution step towards meeting the needs of businesses to satisfy the needs of customers, especially during the global pandemic. The CRM software is a right business tools that definitely contributing to increase sales and profits for business.
1 Contact Management
Excel spreadsheets, e-mails, viber, skype messages and sticky notes can be the traditional of operation method when your business is just starting up. But once the business is established and business growth, these manual methods will limit you to perceive customer needs, as well as reduce your ability to make decisions quickly. As a manger, you need to get everyone within your company on the same page. This is the time when you need a CRM software.
The CRM software is a platform use to manage interaction with customers, store information about them, calls, notes, chat, messages, and email conversations in one place so everyone on your team can quickly access them. The system provides automate a number of processes connected with a customer journey through the enquiry, marketing and sales funnels stages and boost sales in just simple steps.
SEE HOW CONTACT MANAGEMENT IN ACTION
2 Faster Sales Process
The main objective of a CRM software is to help streamline your sales process from an early stage lead and close deals faster. CRM software comes with a set of tools that help you capture and qualify leads efficiently, schedule appointment and manage customer meetings and gathering customer requirement, follow up with customer systematically and prioritize sales activities as per customer requirements.
This enables you to close deals in your sales funnel faster in the efficiency way. The sales process helps your sales team consistently close deals by giving them a framework to follow. That will allow you to boost conversions and close more deals, and ensure all of your staff are providing customers with positive and consistent experiences.
3 Retaining customers
Achieving customer satisfaction is not an easy thing to do, customer satisfaction involves supporting customer throughout the customer journey and retaining them in the business for as long as you can. If your customer service team seems to be spending too much time dealing with customer unsatisfactory and not meet the customer's needs, then you need a smart CRM system.
The ability to effectively manage the big data process together with full customer preferences will create opportunities for businesses to make a great impression on their services and help retain customers.
Smart CRM solutions allow you to sharpen your employees' communication skills, forward questions to the right departments and help your employees answer in the most effective way.
You can also set up a quick-response system that allows customers to easily find answers to frequently asked questions, allowing employees time to deal with more complex inquiries.
At this point, you'll have identified a customer base that gravitates towards your service or product, but how do you ensure they stay with you and keep coming back?
To find out more about smart Bitrix24 CRM Click Here
4 Monitoring performance
How do you measure performance? And, how do potential indicators illustrate that your team is performing to its fullest? If certain members of your team aren't working as well as they should, your business could suffer as a result. A member of your staff's poor performance is starting to affect the rest of the team's performance, which has impacted their own productivity as a result.
The CRM Solution: system can automatically remember and remind customers of upcoming important events, so that you can promptly interact, pay attention, and accompany them in all the necessary to ensure that the customer get what they need. This not only gives you more flexibility in interacting with customers, but also keeps the conversation going even when they disconnect. The system also can help you track and monitor your colleagues' performance CRM not only allows you to control the activities of the business, but also provides suggestions for boosting resources, helping to make accurate business-oriented judgment in the future.
5 Most Powerful Reports
If your sales team use manual methods such as collecting data to write reports, they spend time on unnecessary procedures without focusing on sales duties. The CRM system is a centralized place to store all the necessary data, update the data every minute and automatically make the accurate analysis and just a click you can generate a sales reports and sales activity reports and so on…
Sales report just shows you current sales by an agent, product or by department. Sales activity reports show your sales and activities that were performed by each sales person.
CRM system can be automatically integrated with your phone, email or online calendar. This means that your sales agents no longer need to track how many phone calls were made or emails were sent. CRM system will automatically report that certain employee, for example John has received 12 incoming phone calls and made 26 outbound calls, or that Lisa has scheduled 8 meetings with clients last week in here calendar. CRM can even calculate return of investment ROI for your marketing efforts if you invest in online advertising.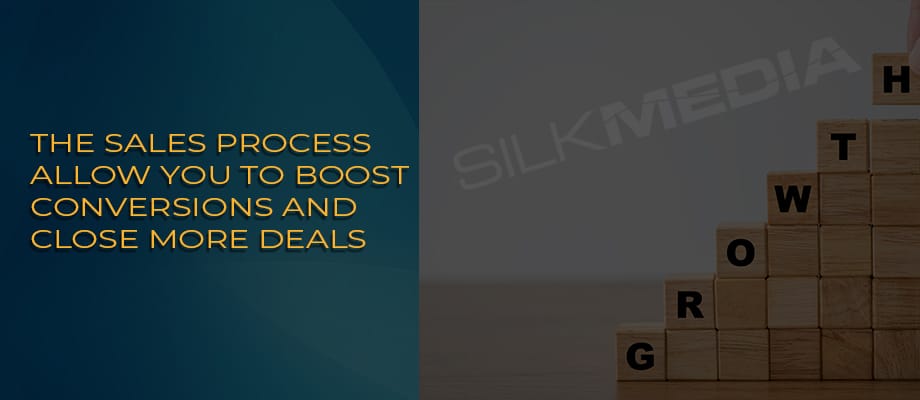 Which CRM is really the right choice for your business?
How do you know the upcoming challenges your business will have to overcome?
Are you confident in your ability to adapt to the growing the future needs of your market?
If you see your current business system is does not have what you need to grow a big business. Now is the time for you to consider investing in the right CRM system for your business. The right CRM system will boost your business to grow alongside productivity. To find out which CRM that meet your requirement and budget, please follow up the link below.
Bitrix24 CRM PRICING
Free Package: Starter Business Tool Suite
$29/month Package: Sites and CRM to grow your business – 2 users
More Offer Visit Bitrix24 Pricing
Need help on Bitrix24 implementation! Get in contact with one of our expert to find out how we can help you.
Silk Media Web Services