Silk Media Web Services is full-service website and graphic design, website and eCommerce development that is focused on absolute best practice and total customer satisfaction, with a range of services to suit all of the needs of either a small business owner, right up to major businesses corporation. At Silk Media we strive to meet your expectations and support your objectives through combination of technical and creative expertise and understanding of your business.
Our emphasis lies in an effective communication with our customers, and we always walk the extra mile to ensure all our customers are completely satisfied. We work closely with customers who have a desire to build a long-term relationship with us and to grow their online businesses.
We have a 'Triple T' (TTT) approach when it comes to testing of the products developed by us. We call it, 'Test Till Toughened' (TTT) approach. Yes, we test our products until we are certain that they are robust enough to withstand any situation. Our internationally standardized testing and QA automation services ensure that you get a truly great product. 
Our professional in house artwork team always ready to work with you to transform your company logo into create look that will add more value to your branding and our prices are very competitive to compare with competitors.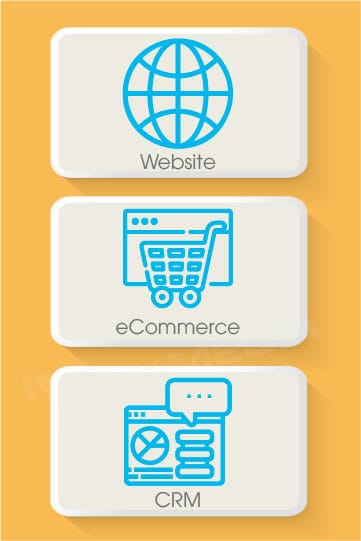 Our Vision
The digital environment is constantly changing in our everyday, our ability to design and build a product to your business requirements, deliver and install and provide ongoing servicing and support allow us to challenge of the latest technology and digital trends and demonstrate our superior capabilities to our growing customer base.
Silk Media's culture is based on the tenet that the company's graphic design and web services should bring value to customers and to the local community in a socially responsible way. By careful management of people and projects we continue to enjoy a reputation for providing excellent quality services to our customers, partners and user bases.
Our Team
Our team is our biggest asset, for us TEAM stands for 'Totally Empowering All Members', when all the members of a team are totally empowered and fully skilled in their domain then the results are better and more effective. Our team consists of highly qualified, skilled and experienced software professionals and have been selected based on their extensive experience and expertise. With a diverse skillset and years of experience across a range of industries we work like a perfect algorithm to give you the most suitable solution.
Silk Media Web Services is registered in Australia
ABN: 35 619 735 885
5/203 Ballarat Road, Footscray Victoria 3011, Australia
Phone: 1300 332 882 | +61 39317 9989
Email: [email protected]