About Silk Media Web Design
We are website designers and eCommerce developers who focus on the absolute best practice in high-conversion website design that generate bottom line growth. We tailor strategies for each of our clients based on their goals and objectives, as well as complete customer satisfaction.
We have something for every business with a wide selection of eCommerce development, website design, SEO services, content marketing, and Bitrix24 CRM integration to fulfil the needs of business owners. We endeavour to exceed your expectations, understand your business's needs, and support your goals by combining technical and creative expertise.
Our focus is on excellent customer communication, leads, and revenue growth. We recognise that achieving these objectives is what it needs to take the business to the next level. Therefore, we go above and beyond to guarantee that all of our clients are 100% satisfied.
Our team consists of high skill website designers, and web developers that understand that what it takes to achieve high results online. We dedicate teams deliver the services of website design in Melbourne city, website design in Sydney city, website design in Brisbane city, website design in Perth city, website design in Adelaide city, website design in Canberra city, website design in Hobart city, website design in Darwin city. If you are a business owner in Australia looking for website design, contact us for best website solutions price and support.
When it comes to website feature testing, we use the "Triple T" (TTT) method. We call it the "Test Till Toughened" (TTT) approach. Yes, we put our products through rigors testing to ensure that they are capable of withstanding any condition. Our quality assurance and testing techniques ensure that your website and e-commerce design are of the highest quality.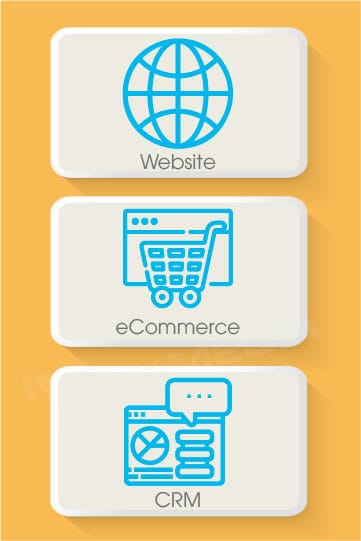 Our Vision
The digital environment is constantly changing in our everyday lives. Our ability to build a product that meets your business needs and provide continuing service and support allows us to take on the latest technology and digital trends while demonstrating our exceptional capabilities to our growing customer base.
Silk Media's culture is founded on the belief that website development solution services should add value to clients and the local community while also being socially responsible. We will continue to have a reputation for offering top-quality services to our customers, partners, and users.
Our Team
Our team is our biggest asset. For us, TEAM stands for "Totally Empowering All Members". When all the members of a team are totally empowered and fully skilled in their domain, then the results are better and more effective. Our team consists of highly qualified, skilled, and experienced software professionals who have been selected based on their extensive experience and expertise. With a diverse skillset and years of experience across a range of industries, we work like a perfect algorithm to give you the most suitable solution.
Silk Media Web Design is registered in Australia
ABN: 24 615 324 420
36 Ash Grove, Springvale, Victoria 3171, Australia
Phone: 1300 332 882
Email: [email protected]